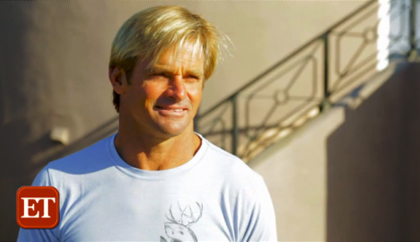 Laird Spends a Day with NCIS Star for E.T.
Laird shares a day in the life with NCIS Star Eric Christian Olsen. They first meet up at Laird and Gabby's home in Malibu where their die hard workout crew pool trains. They then head down to one of Laird's favorite beaches for a little standup paddling action.
What's a Typical Off-Season Day in the Life of Laird?
Morning Laird Superfood Espresso
Pre-Workout High Performance Shake
XPT Pool Training / Circuit Training
Lunch
StandUp Paddle / Foil Session
Business
Family Time
Dinner
Bed Early
Laird's NY Times Best Selling book FORCE OF NATURE shares his health and fitness philosophy in a way like no other. See why so many people are very inspired by Laird.